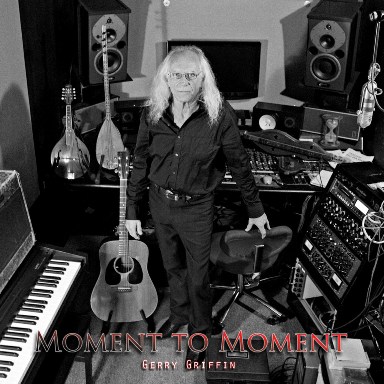 This time around, Gerry has really honed his musical vision, paring things to their bare essentials. The vocal harmonies, African thumb piano and Appalachian dulcimer that Heather contributes are super tight, and seem to heighten the emotional intensity of Gerry's wonderfully "whiskey-soaked" vocals and "analog-soaked" acoustic guitars.
Gerry has a knack for turning immaculate musical and lyrical phrases, but perhaps the most important element that he brings to this disc is the human element. And it runs boldly through this work, asserting personal truths, without pretense or apology.
Produced by Gerry Griffin and Corey Macfadyen
Recorded and mixed at Renegade Music by Corey Macfadyen
Mastered at Planet Studios by Daniel Cinelli and Séandre Perraton
Musicians:
Gerry Griffin:  Lead vocals, acoustic guitar
Heather Houston:  Harmony vocals, Appalachian dulcimer, African thumb piano
Corey Macfadyen:  Programming, Bass, Acoustic Guitar
Michael Turenne:  Bass
Listen to snippets of all the songs at CD Baby.
Tracks (click to see production details and lyrics)
Welcome
It's Love That Gets Us Through
Without You
I Love You
When I Say That
With You
The Fixer
Chasing the Dragon
Moment to Moment
I'm Going Home